What is the Email Forwarding? How to set it?
Email forwarding allows you to direct incoming messages from one email address to another. Our mail servers redirect messages sent to a forwarded email address to the email address you specify. You can use email forwarding to forward mail up to five addresses synchronized.
You can follow the instructions to set up Email Forwarding :
Step 1 :
Login to your email manager, select "Email Accounts" from "Main menu"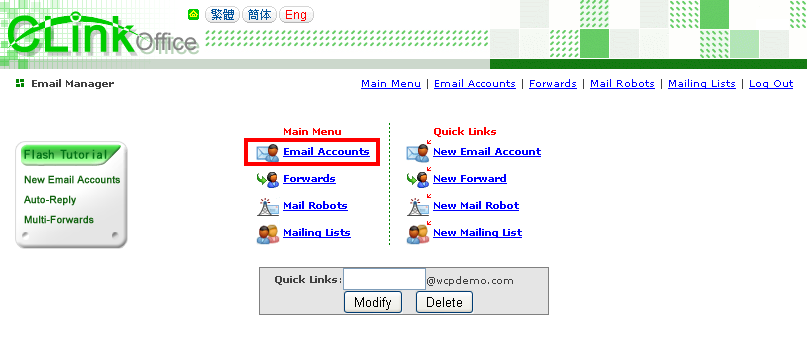 Step 2 :
Click on "Modify User" button next to the email account that you want to change.

Step 3 :
Select "Forward To", enter the email address which you want email messages will be forwarded to, and then click "Modify User" .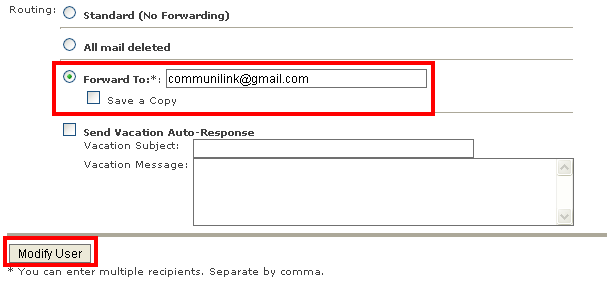 ?xml:namespace>?xml:namespace>

?xml:namespace>

Top