How to Set up an E-Mail Account on Your iPhone or iPad iOS 11 & 12
1.
Open
Settings
on your iPhone and tap Passwords & Accounts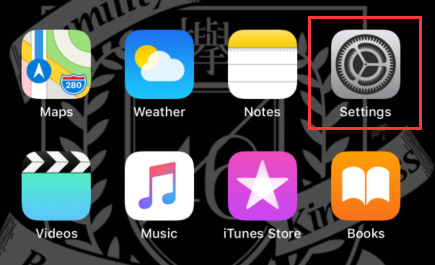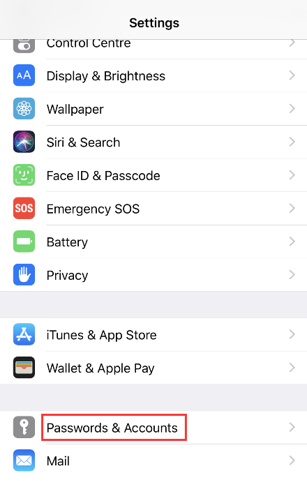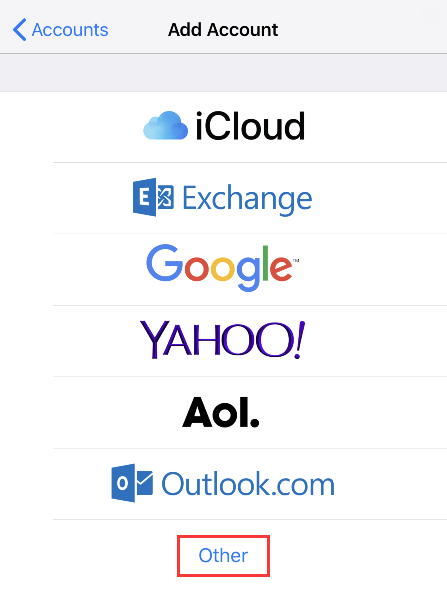 2. Enter your name, email address, password, and a description for your account. Tap next.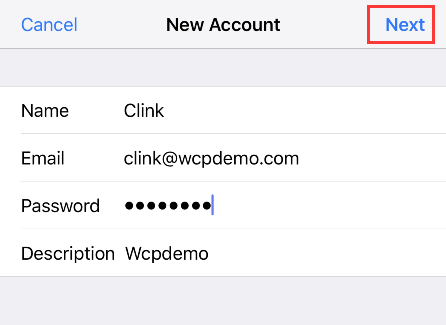 3. Choose IMAP or POP for your new account. Enter the information for Incoming Mail Server and Outgoing Mail Server. Then tap Next. Tap Yes, you want to try setting up the account without SSL, and then tap Save.
Incoming mail server:
Host Name: mail.XXXXXX (XXXXXX is your domain name)
Username: full email address
Password: your account password
Outgoing mail server:
Host Name: smtp.XXXXXX (XXXXXX is your domain name)用戶Username: full email address
Password: your account password
IMAP: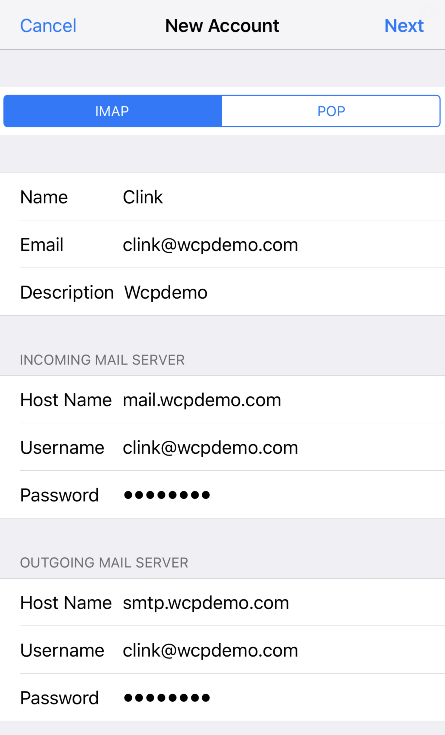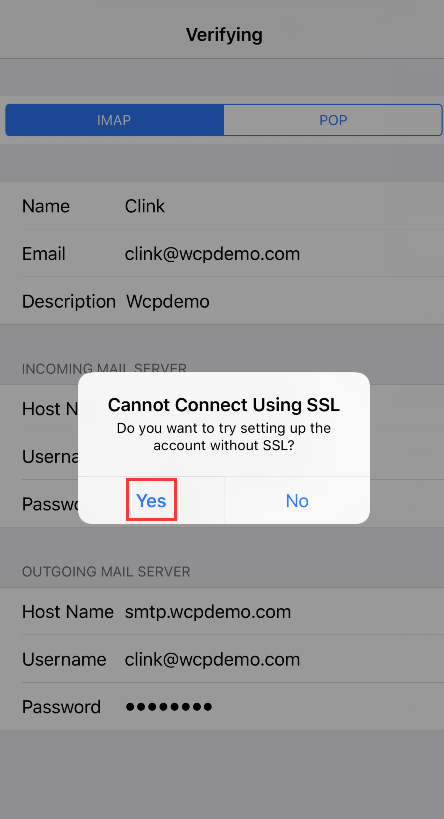 POP3: